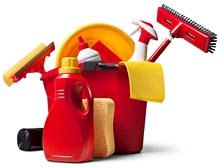 How using standard data cleansing techniques, such as goneaway suppression, deceased suppression, Mailing Preference Service and the removal of duplicates, will always deliver a positive return on investment for a mailing campaign.
On top of the financial savings, you would also benefit by protecting your brand against the potential damage of incorrect mailings, and you would significantly reduce your environmental footprint by not sending mailings to people who don't want them or won't get them.
You can send data to us as email, CD's, VPN and FTP / SFTP directly into our system. We also have our own secure File Transfer System www.mailbigfile.com/dpdirect
Our data processing team will ensure your requirements are met quickly and efficiently, making seemingly impossible deadlines happen.
However simple or complex the project, our software delivers fast, accurate results.
DP Direct has market leading software to import and process all forms of data quickly and accurately.
Our data services include:
Postal sortation for UK, Royal Mail and DSA postage as well as overseas
Standard and hierarchical de-duplication
PAF address correction and postcode validation
Market leading suppressions to screen data for goneaways, deceased and unmailable addresses as well as NCOA change of address checks
Salacious word screening
Salutation and validation checking and completion